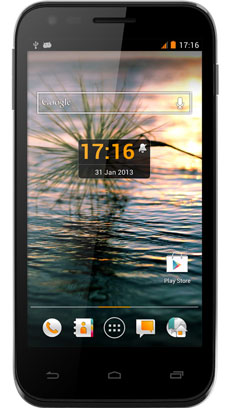 The Orange Lumo (above), Nivo and San Remo are coming to "select markets" in the first half of this year. The Lumo is a 4G
phone
,
although it's not clear whether this or any of these phones will be heading to the UK.
All of these new handsets will be powered by Android 4.1, with the Lumo and the San Remo having 8 megapixel cameras and the Nivo having a 5 megapixel shooter. The 4G-enabled Lumo has a 4.5″ screen, the San Remo has a 4.7″ display and the Nivo has a 4″ display. The Nivo is expected to be pretty cheap too.
We'll be getting up close and personal with these devices very soon.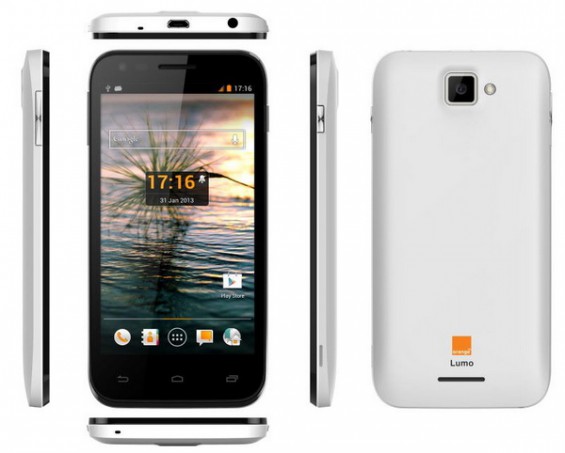 New Orange smartphones add to growing own device range which now has the fastest growing

market share

across Orange's European footprint

• Orange's own smartphone range grew rapidly throughout 2012, with sales increasing by 62%, and market share increasing by 77% across Europe • Orange's own devices now represent the fastest growing smartphone range in our portfolio

Orange Lumo – The first ever 4G Orange Smartphone, with super-fast LTE connection speeds, 4.5" screen, 8MP camera, and running Android 4.1 (Jelly Bean). Orange San Remo – The first large format Orange smartphone, featuring 4.7" display and slim design at only 8.2mm thickness, 8MP camera and running Android 4.1(Jelly Bean). Orange Nivo – Orange smartphone targeting youth and first smartphone markets featuring 4" display, 5MP camera, and running Android 4.1 (Jelly Bean)
Please visit our ONLINE STORE for a complete selection of discount cell phones, used cell phones,
refurbished cell phones as well as new and used tablets.